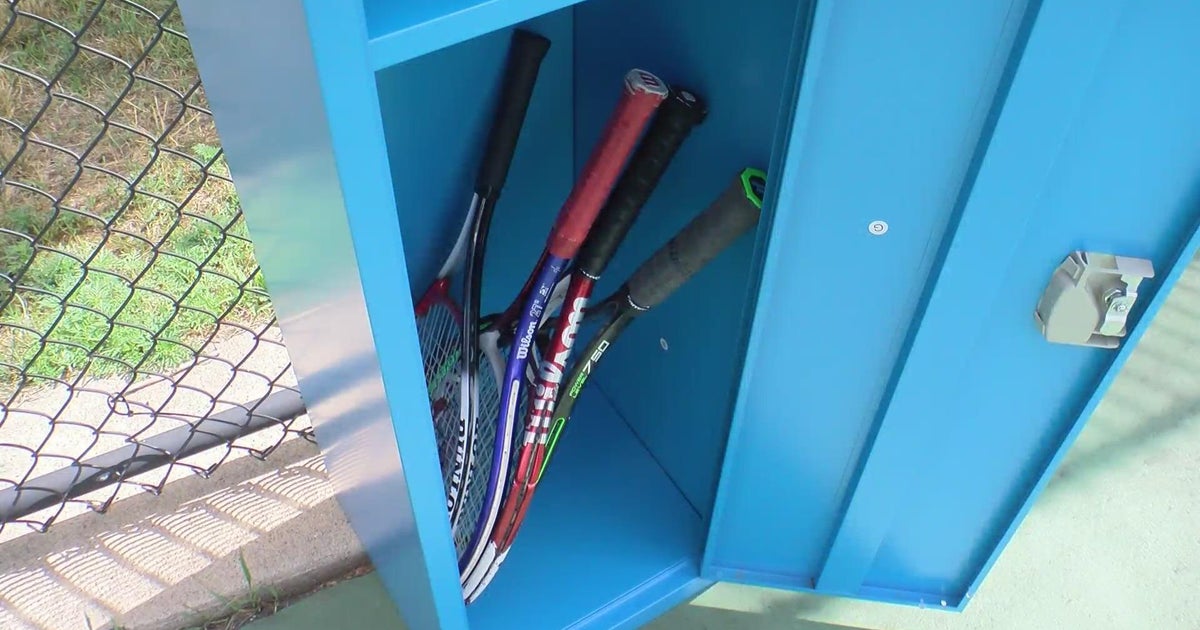 MINNEAPOLIS– An initiative works to ensure that the sport of tennis is accessible to children and adults.
The USTA Northern has partnered with the Camdentown Tennis Club in north Minneapolis to add a locker full of equipment to the courts at Webber Park.
Mya Dennis started the Court Cubby after researching obstacles to the game of tennis.
"Really anyone who wants to can open it up, get a racquet, try it out. If they like the racquet they can keep it, we're open to that. We really want to have racquets in hand and have people playing," Denis said.
Inspired by the Little Free Library, there are rackets and balls inside, and the Webber Park locker is kept open. It was added to the courts in partnership with the Camdentown Tennis Club.
"It means these kids will be able to experience the joy that tennis brings," said co-founder Houston White. "A vibrant, vibrant, fun, energetic and joyful community is a safe community."
Trinity Shoemaker, 9, tried out one of the racquets. Her mother thinks it will make a difference.
"When I was younger we didn't have stuff like that, so for people to have that now at their fingertips is really nice," Tavonna Shoemaker said.
Trinity encourages others to try the Court Cubby.
There is another Court Cubby at Carty Park in St. Paul, and the hope is to add more around the Twin Cities.
Dennis and Houston said they will keep an eye on the Court Cubbies to see if they need to add more racquets or balls to ensure they stay supplied.