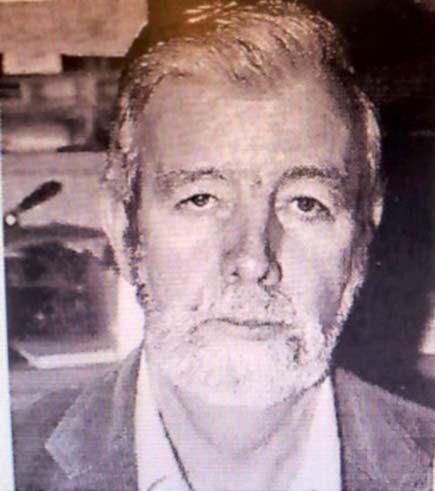 Over the past few months we've launched a "Legendary Coach Series" here at WHS and Shawsheen Tech, rethinking some legends. The list includes Mark / Al Donovan, Evelyn Wells Carter, Mike Pimental, Georgia Dadoly, Bill Ritchie, Bill Gordon, Alice McCarthy, Jim McCune, Dick Scanlon and Frank Kelley. Below is Part 11 on Hall of Fame Baseball Coach Joe Gilligan.
Joe Gilligan began coaching with WHS in 1956. Over an 18-year period, he led the baseball team to three league titles and appeared in the Eastern Mass tournament five times. The 1962 team qualified for the final only to lose by one point when Randolph scored in the last of the ninth inning.
"I am proud to be honored with the 1962 championship baseball team," said Gilligan the night he was inducted into the WHS Hall of Fame in March 1994. "It was a team that is. Having become very tight-knit and efficient after a disastrous start and the loss of an important player to illness, it was also a team that saw major contributions from every player.
He also led the 1961 team to the Lowell Suburban League title, then the 1971 team to a share of the Merrimack Valley Conference title.
"There were many years when we didn't win a championship and sometimes a few games. Yet I clearly and fondly remember some players from those years who were never discouraged and consistently answered yes to my most important question… are you doing your best? We won more than we lost, but not by a large margin. I had a great time when we won and only a little less than a great time when we lost. But, we still had a great time.
"I like to believe that if I have, in fact, made a lasting contribution to my players, it was not only in the development of skills, but rather in their awareness that they were playing a game and that the games had to be played to be enjoyed.Don't disappoint me, let me believe you enjoyed playing the game.
Hall of Fame member Rick Froton told Town Crier's Rick Cooke in 2010 that Gilligan was much more than just a baseball coach, who would establish batting order and give players the signs of theft. and decay.
"My first encounter with sports in high school began in the spring of 1960 when I tried out for the Wilmington high school baseball team. This is where I was introduced to coach Joe Gilligan. I played for Coach Gilligan for three years, winning the Lowell Suburban Championships, competing in the State Playoffs and State Finals in June 1962 at Boston College. At a young age, I received excellent training from John Ritchie, my Little League coach, who would later become my football coach at Wilmington High School.
"I was fortunate enough to meet Coach Gilligan when I was very young, when he was Recreation Supervisor in Wilmington. I vividly remember playing tennis, baseball, and all kinds of games he invented to keep all the kids busy and happy. Later in my life he would become my high school science teacher and baseball coach.
"Coach Gilligan would teach me a lot more than baseball. Her gentle, controlled nature taught me discipline, while her sense of humor helped me cope with mistakes and defeats. Joe's coaching philosophy has helped me become a winner in sport and in life. More importantly, his friendship for almost 50 years means more to me than anyone might imagine. While the sport has changed dramatically since the 1960s, with better equipment, more organization, better conditioning, and the advancement of women's athletics, I hope one thing will never change – coaches who don't. not only want to win – but who genuinely care about athletes as people with Individual Needs. "
Before coaching, Gilligan was an excellent baseball player himself.
"Baseball practice was on Town Common," recalls Gilligan. "The marble was in the corner across from School Street. Sometimes we would train in the municipal park and get around by any means possible, usually on foot. We wore the same uniforms throughout my tenure, had the same coach for all sports (Harold Driscoll) when I played, used the same glove – which we left on the field for the other team at the end of the sleeve – and used wooden sticks with no helmets.
"In 1947, my high school baseball team in Wilmington won the Lowell Suburban League championship. I think we went undefeated that season, but I could be wrong. What I remember is that the Wilmington Rotary Club invited the team to their lunch and we were presented with jackets. We had to be very good. The general award for participating in track and field at the time was a chenille blue letter to be sewn onto clothing of your choice. I think I still have one – the letter, not the clothes. The exception to this rule was the 1946 football team (class of 1947) which was presented with jerseys emblazoned with a white "W".
Gilligan died in 2013 at the age of 84. He has lived all his life in Wilmington.