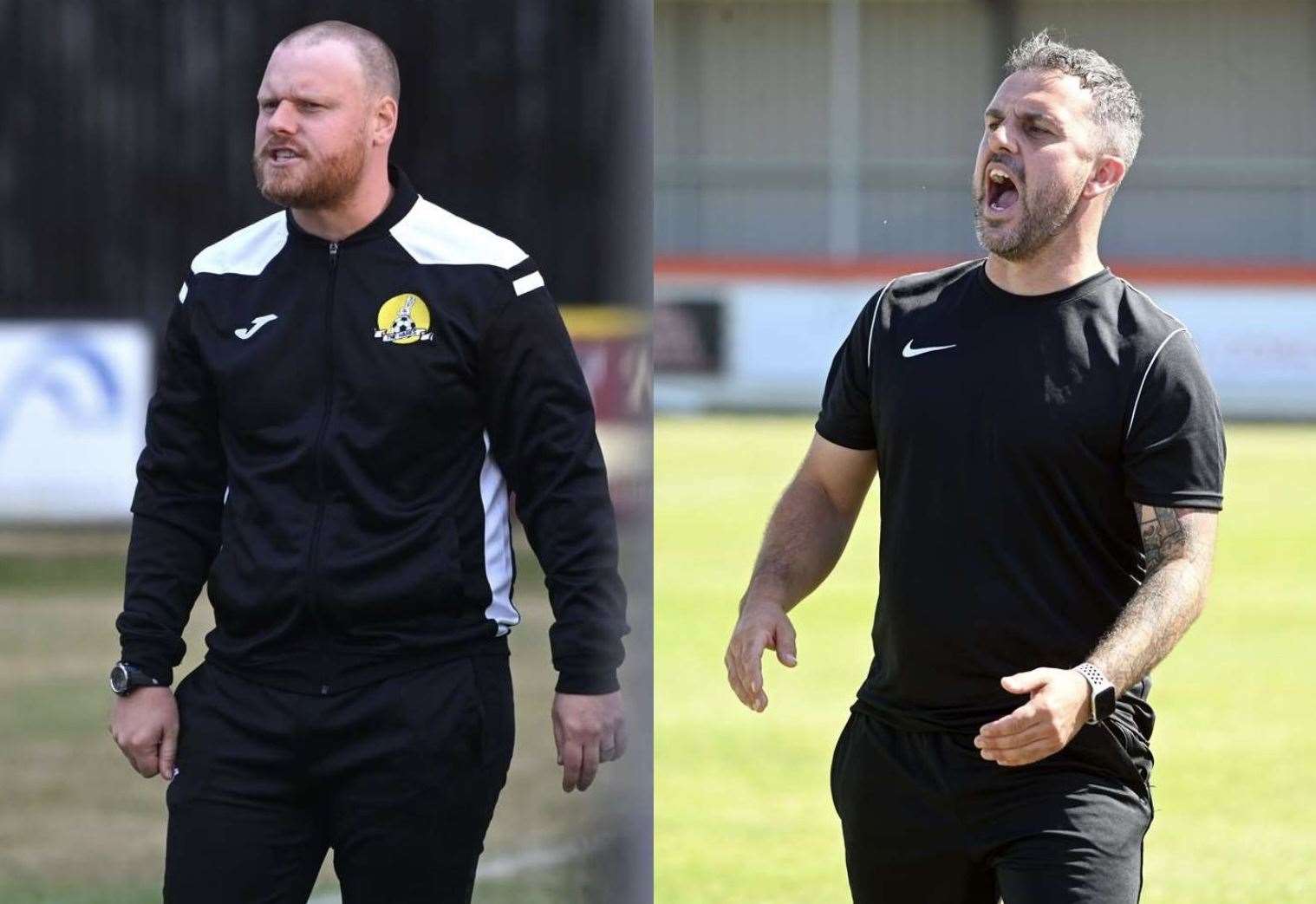 March Town and Wisbech Town are eager to leave as the 2022/23 campaign gets ready to kick off – but the clubs have set very different targets.
The Hares are aiming high in what will be their first campaign in the United Counties League Premier Division South, with manager Ashley Taylor delighted with the squad he has built over a busy summer.
Meanwhile, new Fenmen boss Leon Mettam admits a slow start could be on the cards as he offers to lead a young first team during a transition period in the UCL Premier Division North.
March travel to Bugbrooke St Michaels this Saturday for their opener, before hosting Eynesbury Rovers next Tuesday in their first home clash.
Wisbech will host AFC Mansfield this weekend then move to Pinchbeck United for a week today (August 3).
Taylor, who signed young goalkeeper Jonah Gill on Monday to replace injured Charlie Congreve, wants his side to prove they're not here to make the numbers – and he's aiming for a matchday one win.
"We want to aim as high as possible," he told the Citizen.
"That's the mindset and mentality that I want my management team, the club and the players to have. Why not try to do our best and finish as high as possible?
"Where it remains to be seen, but we want to be ambitious. We want to compete at the top if we can. In reality, there will be a slight transition to get used to different teams and a different style of play.
"We want three points (Saturday). It's the mentality, we want to get off to a good start.
"It's going to be a tough game, but we're looking forward to it. We take a coach with players and supporters, so we will have a lot of support during the game.
Mettam has struggled to recruit from Wisbech so far and expects he will have to wait a few weeks into the season before adding the players he would like.
In the meantime, having had just one training session and two matches so far, he is managing expectations ahead of their opener at Mansfield on Saturday.
"It won't be easy, but the guys I've seen are ready to walk through brick walls for me any minute," he said.
"It won't be for lack of trying. It's not a silver bullet – I think from what you can see over the last 18 months or two years, it's unfortunately been a steady decline for Wisbech.
"It could be a slow start. I wouldn't want to put unnecessary pressure on myself to come out swinging.
However, Mettam added that he was "optimistic" ahead of the season opener.
---
---