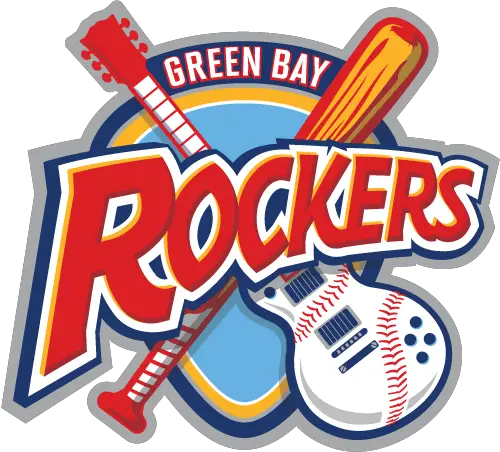 July 23, 2022 – Northwoods League (Northwoods) – Green Bay Rockers Press Release
Ashwaubenon, Wis. – The Green Bay Rockers face the Lakeshore Chinooks for the first of back-to-back meetings, with the first pitch scheduled for 6:35 p.m. at Kapco Park on Saturday.
The Rockers come into this game on a three-game winning streak and are 8-6 in the second half, while the Chinooks also come in with an 8-6 record through the first 14 games.
Green Bay is coming off a 5-3 victory over the Madison Mallards on Friday night, in which the Rockers trailed by an eighth inning three-run, two-run home run by Chase Hudson.
Tristin Garcia and Griffin Stevens also each went 2-4 while Keniel De Leon added a clutch RBI late, sealing the deal for the sweep over the Mallards.
Rashad Ruff took the win on the mound, pitching the final 2.2 innings and allowing just one hit overall, as he earned his second win of the season on Friday night.
Caden Capomaccio will start for Green Bay on Saturday with his final appearance July 14 against Madison.
Capomaccio has pitched in three games so far this season for the Rockers and has thrown a total of eight innings while allowing eight walks and striking out five.
The Chinooks will pitch Mitch Alba on the mound, who pitches nine games and pitched a total of 18.1 innings. His last appearance dates back to July 17 against the Wausau Woodchucks.
Green Bay will return home after Saturday's game, hosting the Chinooks for an early Sunday game. The first pitch is scheduled for 1:05 p.m. at Capital Credit Union Park.
Tickets for individual games and groups are on sale now. Visit www.greenbayrockers.com or call the box office at 920-497-7225 to reserve your seats today. The Rockers Reception and Team Apparel Fan Shop at Capital Credit Union Park are located at 2231 Holmgren Way in Ashwaubenon. Office hours are Monday through Friday from 8:30 a.m. to 5 p.m.
• Discuss this story on the Northwoods League bulletin board…
The views expressed in this release are those of the organization that issued it and do not necessarily reflect the thoughts or opinions of OurSports Central or its staff.